Where does accrued interest on notes receivable get reported on the balance sheet?
Accrued interest on notes receivable is likely to be reported as a current asset such as Accrued Interest Receivable or Interest Receivable. The accrued interest receivable is a current asset if the interest amount is expected to be collected within one year of the balance sheet date.
I would expect that even a long-term note receivable that is due in five years will require that the interest on the note be paid quarterly, semiannually or annually. Hence the accrued interest will be a current asset.
If the interest on the note is not expected to be received within one year of the balance sheet date, then the accrued interest receivable should be reported as a long-term asset.
Learn more about Adjusting Entries.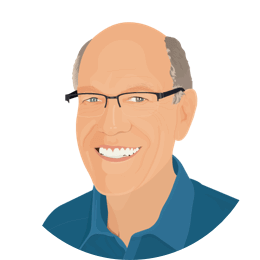 About the Author
: Harold Averkamp (CPA) has worked as an accountant, consultant, and university accounting instructor for more than 25 years. He is the creator and author of all the content found on
AccountingCoach.com
. You can
read 1,500 testimonials
praising his ability to explain accounting in a way that
anybody
can understand.
Accounting Q&A by Topic
Over 800 questions have been answered in the following categories: