Is the installation labor for a new asset expensed or included in the cost of the asset?
The cost of installation is part of the cost of the asset. An asset's cost is considered to be all of the costs of getting an asset in place and ready for use. Therefore, the labor cost of installing a new machine is considered to be part of the asset's cost and not an immediate expense of the period.
The cost of the installation labor will include the workers' wages and the fringe benefits applicable to those wages.
The total cost of the asset, including installation costs, will be depreciated over the useful life of the asset.
The concept of materiality does allow you to expense the installation cost immediately if the amount is insignificant.
Learn more about Accounting Principles.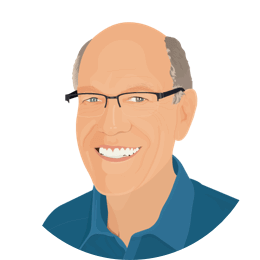 About the Author
: Harold Averkamp (CPA) has worked as an accountant, consultant, and university accounting instructor for more than 25 years. He is the creator and author of all the content found on
AccountingCoach.com
. You can
read 1,500 testimonials
praising his ability to explain accounting in a way that
anybody
can understand.
Accounting Q&A by Topic
Over 800 questions have been answered in the following categories: