Where does the interest paid on bank loans get reported on the statement of cash flows.
The interest paid on bank loans is included in the operating activities section of the statement of cash flows. This is the case for both short-term and long-term bank loans. However, the principal amounts that were borrowed and the amounts that were repaid are reported separately under financing activities.
Under the indirect method, the interest expense is part of the corporation's net income which then gets adjusted to the cash amount. The amount of interest paid is required to be disclosed separately and is usually shown at the bottom of the statement of cash flows or in the notes to the financial statements.
Learn more about the Cash Flow Statement.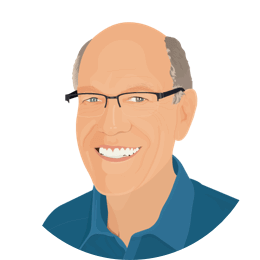 About the Author
: Harold Averkamp (CPA) has worked as an accountant, consultant, and university accounting instructor for more than 25 years. He is the creator and author of all the content found on
AccountingCoach.com
. You can
read 1,500 testimonials
praising his ability to explain accounting in a way that
anybody
can understand.
Accounting Q&A by Topic
Over 800 questions have been answered in the following categories: