Is the provision for doubtful debts an operating expense?
Some people use Provision for Doubtful Debts to mean the contra-asset account reported on the balance sheet. Others use Provision for Doubtful Debts to mean the expense reported on the income statement.
If Provision for Doubtful Debts is the current period expense associated with the losses from normal credit sales, it will appear as an operating expense—usually as part of Selling, General and Administrative Expenses (SG&A). If the expense is associated with extending credit outside of a company's main selling activities, the credit loss will be reported as a nonoperating (or other) expense.
To avoid the confusion with the use of the word "provision", the accounting textbooks often refer to the contra-asset account associated with accounts receivable as Allowance for Doubtful Accounts. The current period expense pertaining to accounts receivable is referred to as Bad Debt Expense, an operating expense.
Learn more about the Income Statement.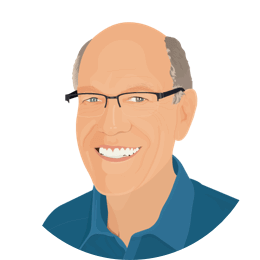 About the Author
: Harold Averkamp (CPA) has worked as an accountant, consultant, and university accounting instructor for more than 25 years. He is the creator and author of all the content found on
AccountingCoach.com
. You can
read 1,500 testimonials
praising his ability to explain accounting in a way that
anybody
can understand.
Accounting Q&A by Topic
Over 800 questions have been answered in the following categories: