What does debit memo mean on a bank statement?
A debit memo on a bank statement refers to a deduction from the bank account's balance. In other words, a debit memo has the same effect as a check written on the bank account.
A bank debit memo could be a charge for interest owed to the bank, a loan payment, a fee owed for the printing of checks, a fee for the handling of a check that was returned because of insufficient funds, a transfer of funds from the bank account to another account at the bank, and so on.
The charge, decrease, or reduction is likely called a debit memo because the checking account balance is a liability on the bank's books. This is the case because the bank has your money as one of its assets and it has your account balance as one of its liabilities. When the bank decreases your account balance, it is reducing its liability. Liabilities are reduced with a debit entry. That also explains why the bank credits your account when your account balance is increased.
Learn more about Bank Reconciliation.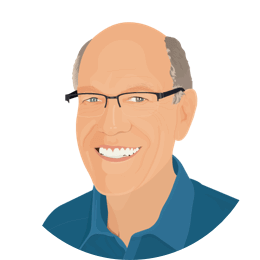 About the Author
: Harold Averkamp (CPA) has worked as an accountant, consultant, and university accounting instructor for more than 25 years. He is the creator and author of all the content found on
AccountingCoach.com
. You can
read 1,500 testimonials
praising his ability to explain accounting in a way that
anybody
can understand.
Accounting Q&A by Topic
Over 800 questions have been answered in the following categories: