What is the difference between liability and debt?
Sometimes liability and debt mean the same thing. For instance in the debt-to-equity ratio, debt means the total amount of liabilities. In this case, debt not only includes short-term and long-term loans and bonds payable, debt also includes accrued wages and utilities, income taxes payable, and other liabilities. In other words, sometimes debt is intended to mean all obligations…all amounts owed…all liabilities.
At other times, the word debt is used more narrowly to mean only the formal, written financing agreements such as short-term loans payable, long-term loans payable, and bonds payable.
Your question is a good reminder that people have different perspectives and therefore have different understandings and definitions of terminology.
Learn more about the Balance Sheet.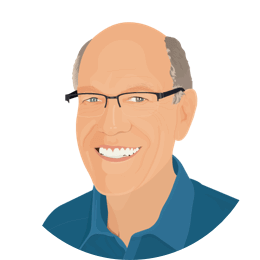 About the Author
: Harold Averkamp (CPA) has worked as an accountant, consultant, and university accounting instructor for more than 25 years. He is the creator and author of all the content found on
AccountingCoach.com
. You can
read 1,500 testimonials
praising his ability to explain accounting in a way that
anybody
can understand.
Accounting Q&A by Topic
Over 800 questions have been answered in the following categories: